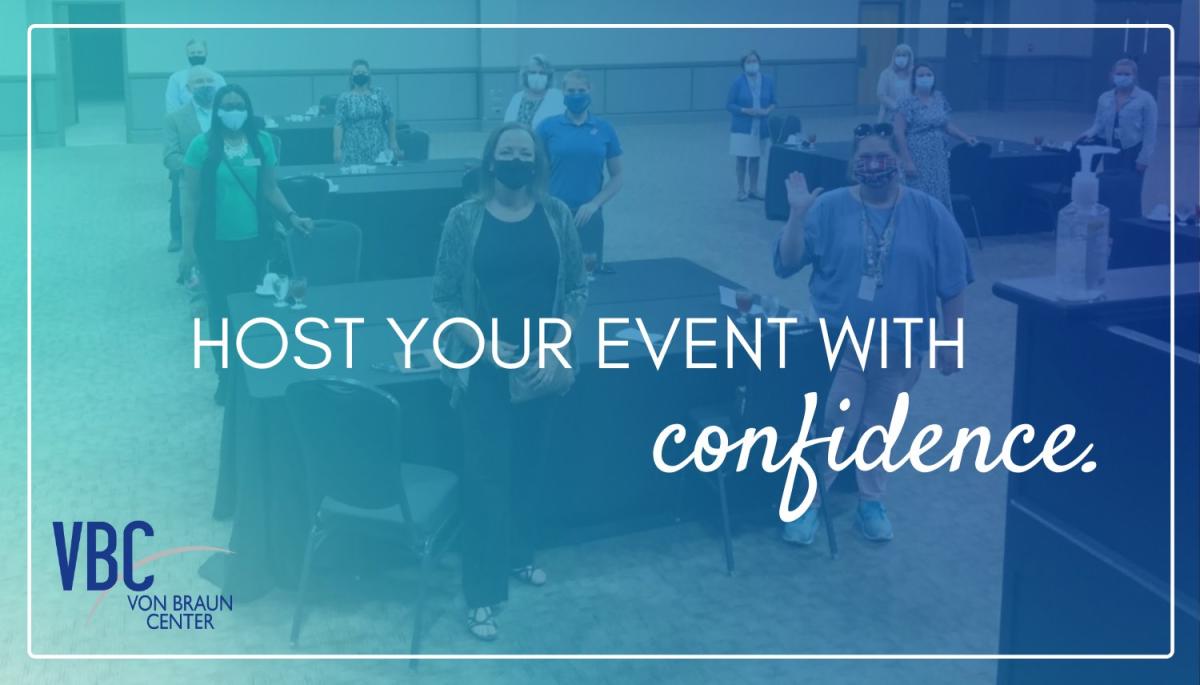 At the Von Braun Center, the safety of our guests and employees remains our top priority. We have elevated our existing practices to include innovative standards of health, sanitation and safety.
Our dedicated team continues to monitor and follow guidelines issued by local, state and federal public health agencies.
Indoor Gatherings
Currently, the VBC is operating at 100% capacity.  Following the expiration of Governor Ivey's Safer Apart Order on May 31, 2021, the VBC is not imposing capacity restrictions but will honor the artist or the lessee's request for their specific event's seating setup. To find out what the seating setup is for a particular show, search for the event you are interested in and click on the "Get Tickets" button to view the seating map.
Following the expiration of Alabama's statewide Mask Mandate on April 9, 2021 and Huntsville Mayor Tommy Battle's Face Covering Protocols for City Premises on May 17, 2021, the Von Braun Center no longer requires guests to wear face masks while visiting the facility (unless otherwise requested by artist management or a lessee).  If an artist or a lessee requires masking for their attendees and staff, the VBC will enforce their request. The VBC will continue keeping face masks available at security checkpoints for those who fail to bring their own facial covering to events where they are required.
Enhanced Cleaning & Health Procedures
The VBC continues taking precautionary measures to maintain and monitor building cleanliness for guests and employees through increased cleaning and sanitizing procedures.  Signage and speaker announcements are also in place to help remind guests of everyday precautions, along with sanitizing stations. 
Additionally, existing air filters have been replaced with higher efficiency HEPA MERV 13 rated filters, and UV-C germicidal lighting has been added to the HVAC systems in both Mars Music Hall and Rhythm on Monroe to assist in disinfection and improve air quality. (The UV-C light is a short wavelength ultraviolet light used around the world to disinfect air in hospitals and laboratories by inactivating microorganisms and is ideal for restaurants and other public facilities in helping maintain a healthy environment.
Additional Resources for Travel Planning
If you wish to learn more about the Von Braun Center, please email vbcinfo@vonbrauncenter.com.  
[Last Update: 9/13/2021]