Employment
Submit all resumes and applications to:
Job Descriptions of open positions. 
Job Application
Von Braun Center Application for Employment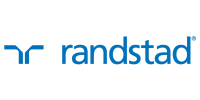 Randstad can get your career in gear!!!
Von Braun Center is constantly looking for strong talent and has joined forces with Randstad Inhouse Services to handle all recruiting, selection, scheduling and onsite administration of new employees. We have great career opportunities, especially for those candidates who are looking for flexible schedules, part-time work or those who want to fill some extra available time to assist us during special events.
Please contact the Randstad office, onsite at the VBC, at 256-518-6166 or visit their website at www.randstadstaffing.com.