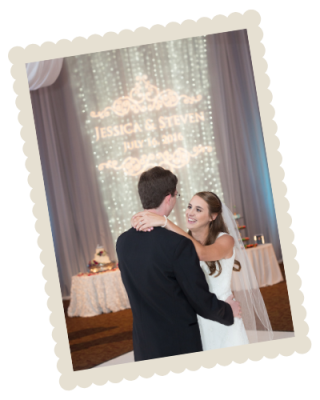 "Having our wedding ceremony and reception at the Von Braun Center was such a wonderful experience! The VBC team provided my husband and I with our dream wedding. They took care of so many aspects of our day including catering, staffing, setup and cleanup which removed that extra burden from my family and I, allowing us to enjoy the entire day. All of my guests raved about how delicious and beautifully displayed the VBC's catering was. There were a variety of options for reception layout and decor, and my event coordinator at the VBC was invaluable in helping us decide what would be best in turning our wedding dreams into reality - including lighting, sound, draping, tables, linens, chairs, and even the dance floor. I am so grateful that we chose the VBC! "
-Jessica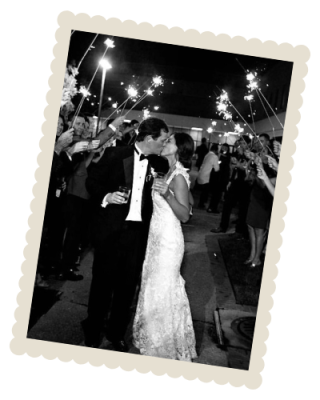 "As a Huntsville native, I always knew I wanted to have my wedding and reception centered around historic downtown Huntsville. Having our reception at the Von Braun Center was a dream come true! The event team was extremely supportive and flexible with our ever changing vision, making the planning process as stress free as possible! The location was perfect for both our local and out of town guests, with plenty of hotel and entertainment options nearby. Our family and friends still rave about the beautiful location, food, and overall experience. In our minds, the night was flawless!"
-Anna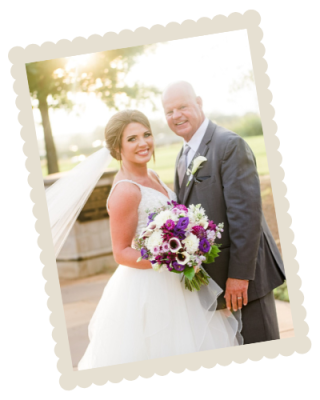 "I can't say enough incredible things about the entire team at The Von Braun Center. Our wedding was an absolute dream from the planning process, set up, and throughout the day! When you pick your wedding date at The Von Braun Center your event coordinator is there for you every single step of the way! There were things that I didn't even think about that the team would bring up to me, and I am so glad they did! They went above and beyond for all the details both big and small! Since our wedding day, I have had several people ask me if there was anything I would change and the answer is absolutely not! I wouldn't be able to answer with that much confidence if it weren't for every VBC team member that was involved in our day!"
-Blair